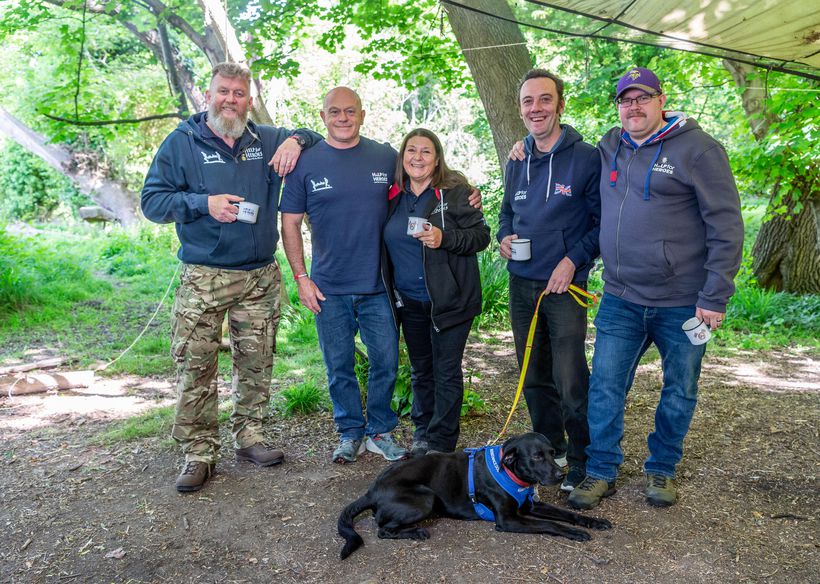 Annette Laurie, 62, joined the Naval Reserve in 1984, aged 24. At the time, she was a criminal defence lawyer. In 1999 she went full-time as part of full-time Reserve service.
An officer didn't like one of her reports and he started a three-year bullying campaign against her, despite being reported for it after 18 months. She cites the bullying campaign as – in her opinion – the root cause of her PTSD despite being the target of two suicide bombers while on service in Dubai, and suffering two early family tragedies which resulted in the loss of a son and her sister.
Annette feels programme and film-makers should sit down with PTSD sufferers in advance and talk to them about the condition and how it actually affects them, rather than perpetuating stereotypes.
She says, "It's nearly always men who are shown with PTSD and, even then, unrealistically. I would like to see more women portrayed with PTSD and, not as violent individuals, but as normal people with psychological issues. She admits she can get angry, but never violent – and this is the same for most sufferers she knows.
"The portrayals tend to be way off the mark. Vigil, with Suranne Jones, was OK for civvies but was actually laughable. Our Girl, with Michelle Keegan, showed her supposedly suffering from PTSD, very fleetingly, following the death of her fiancé after an IED incident.
"It showed her off work for a little bit, but it really didn't show her suffering. It showed her just talking about him not being there. And, after four episodes, she was back at work like nothing had ever happened. That wasn't realistic. Life does not return to normal after four weeks."