34 year old Jen joined the Army for adventure and a touch of teenage rebellion – her father served in the RAF. Having worked as a Regimental Medical Officer in Germany, and completing a tour of Afghanistan, she returned home to start professional anaesthetic training when a skiing accident in 2008 resulted in her losing the use of her left leg.
Since then, Jen has turned her focus to wheelchair racing. She was introduced to the Coventry Godiva Harriers Wheelchair Academy and found training within a club environment hugely beneficial for both her physical and psychological recovery: "Disability might define what you can't do but the only limit on what you can do is your imagination."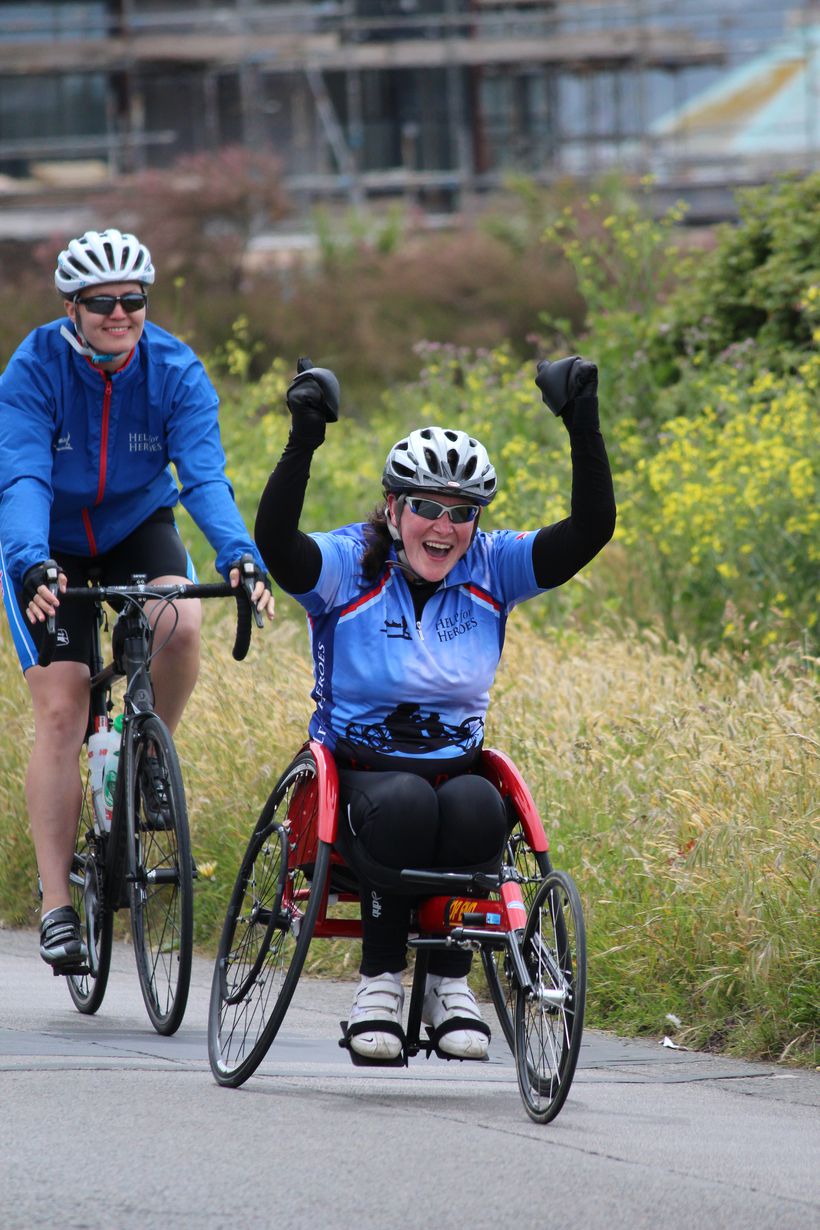 Help for Heroes grant funding enabled Jen to purchase a new specialist racing wheelchair and a new hand-bike to support her progression with the sport. She has taken part in the Help for Heroes Big Battlefield Bike Ride on a tandem with her husband, the Lewa Marathon, the Great North Run, ParaTri and the Bolton Ironman; all while rebuilding her career as an anaesthetist and becoming a mother.