After 31 years in the RAF, Gary was medically discharged following open-heart surgery.
As a gunner in the regiment, he'd completed tours in Iraq, Northern Ireland and Belize.
The premature end to his military career left him feeling isolated and abandoned.
To make matters worse, Gary's untreated PTSD was raging.
"The impact of what I saw and did in my time in service hit me like a freight train. I felt useless and like I was letting people down."

Feeling like all hope is gone

"It felt like my friends and comrades disappeared overnight. I lost my self-esteem and sense of purpose.
"I didn't know what I was going to do. I had bills to pay, and a wife and son to look after."
In 2018, unsure of where to turn for support, Gary drove to a suicide spot and was planning on taking his own life.
"I knew I had to do something, so I phoned a friend I had offended to say sorry. That friend said they had reached out to Help for Heroes."
This prompted Gary to get in touch with us.

On the road to recovery
Through our Hidden Wounds team, we provided Gary with counselling and carefully tailored support. We helped him work through long-standing mental health problems, including clinical severe depression, anxiety disorder and psychosis.
The Charity also helped him with his physical health and financial situation. And we supported his family, who were struggling with the sudden changes to their lives and their concerns for Gary's health.
When Gary mentioned he'd like to go to university, his Help for Heroes case manager helped make that happen. He now has a 2:1 honours degree in business development from Staffordshire University.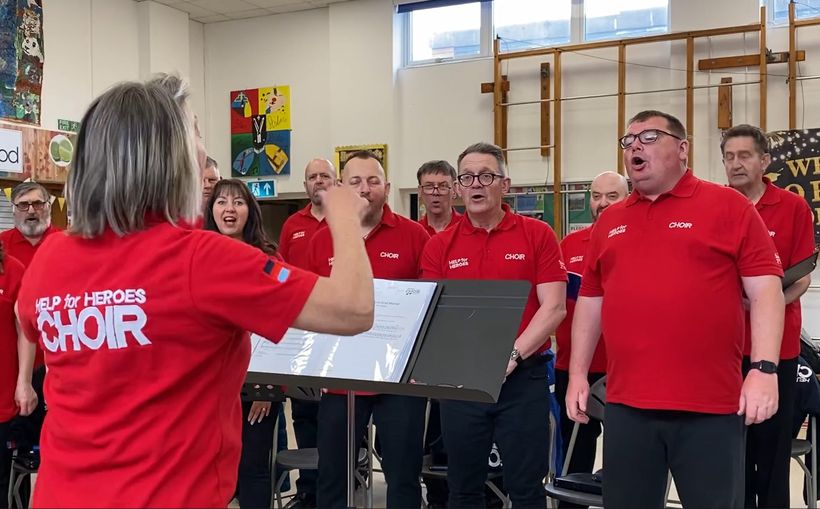 Connecting with others
A real turning point for a sustained and significant improvement in his mental health came when he joined our Choir.
"The Choir for me is another family. It gives me courage and strength and helps me connect with others.
"It's been my lifeline. At my first session we sang 'Flesh and Blood', but I couldn't finish the song. I was in pieces.
"Everyone in the choir knows the struggles of being a veteran, but by coming together and singing we support each other – it's a safe space. 
"Caroline, the Choir Lead is amazing as is Liz the Musical Director. They know how to read each of us and can see if we're having a good or bad day. I've found friends for life.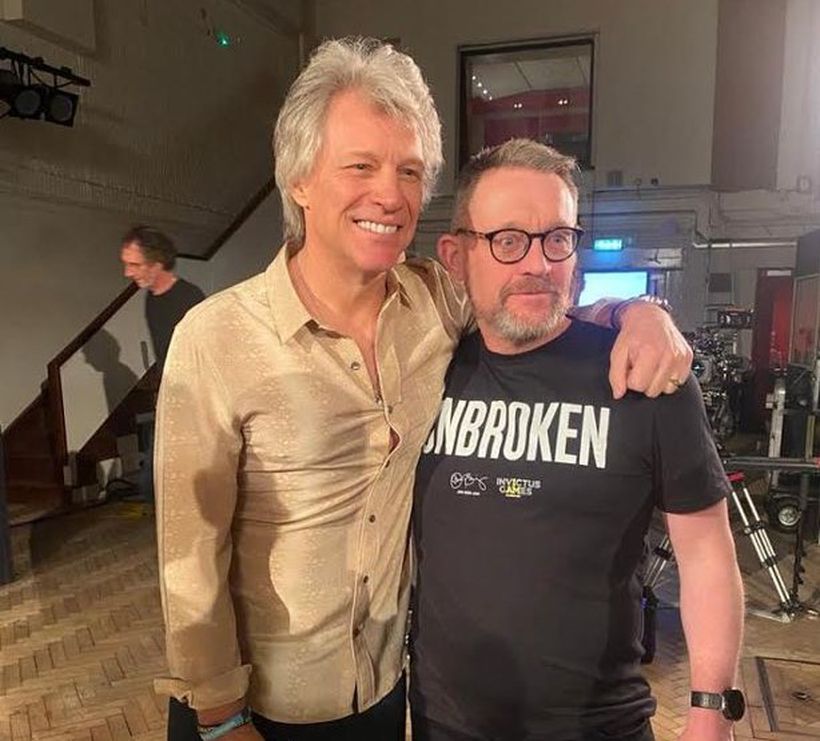 "The Choir gives you a voice. Since joining, I've started to dress better, and I feel I have a purpose again. It feels so good to be part of a community who understand. I've had some fantastic opportunities including singing with Bon Jovi and performing in the Royal Albert Hall for the Great War Symphony."
Help for Heroes also supported Gary when his son was admitted to hospital for mental health treatment.
"The charity is always there. It doesn't matter if you haven't plugged in for a while. If you need to talk, they're always available to provide the support in a way that's tailored to you.
"This charity has saved my life."