Caroline, 36, joined the Army in 1997, and served tours across the world as part of the Royal Logistic Corps and later in the Adjutant General's Corps, 1 Logistic Support Regiment. She suffered with depression in 2008 while on operations in Iraq during her second tour. Following this she snapped her Achilles' tendon later that year, which left her with no use of her toes and little to no feeling from her knee cap down to her left leg. She carried on in the Army and deployed on exercises and operations a further few times.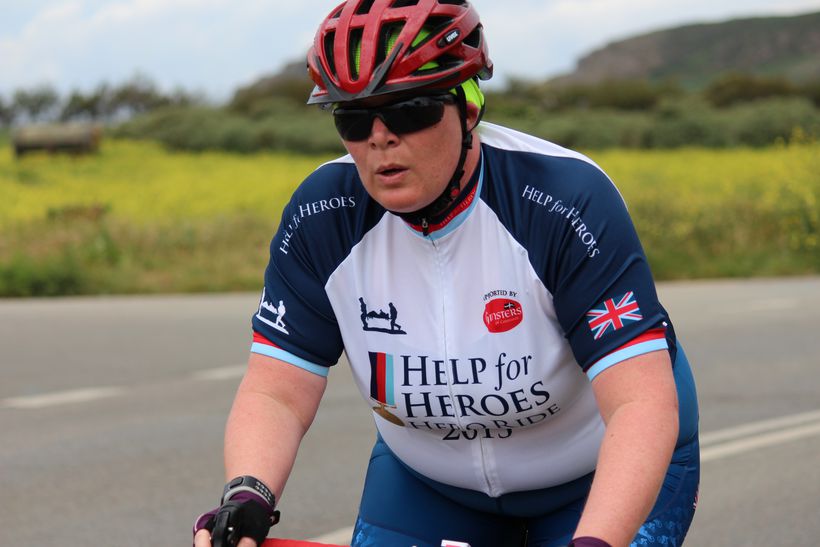 In 2012 Caroline fell into a deep depressive state due to tours, stress and long periods of separation from her husband and family. She even tried to take her own life, but since spending time with the Charity she has started the journey of getting her life back on track.
"Help for Heroes has given me so much help and support. There was a time you would be lucky to hear a peep out of me. Training for this challenge has helped me make new friends, helped my confidence no end and generally start to find my old self.

There is still a long way to go, but the life-long support my husband and I receive helps us both to understand me more and grow in confidence. Sport gets all of my good endorphins running and means my medication works better to keep me balanced. It also has helped me get back into sport and find a new way to run and laugh."