Why should kids fundraise?
Fundraising can be a truly fun and positive experience for both you and your kids. It's well worth finding the time to give back as it can teach children what is important in life. Your kids will get the chance to learn what it means to give back to others.They'll get that warm fuzzy feeling of doing good and a real sense of belonging in their community.
Trying to decide what to do to raise money with your little ones? No sweat, we have got you covered.
With over 40 ideas to choose from it's time to get fundraising!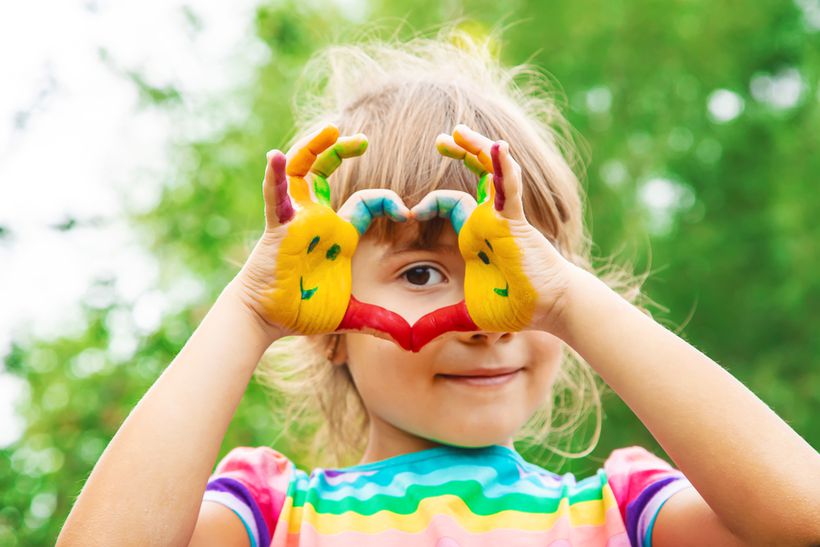 Get creative, get messy, and get raising money
Craft day - Kids are usually happiest when getting messy and letting their imaginations run wild. Challenge them to paint the best hero bear portrait, make the best battleship out of old water bottles or a Lancaster bomber from cardboard. So, gather your toilet roll tubes, old yoghurt pots and PVA glue. It's time for a sponsored craft day.
2. Bake sale – It's no big secret that we are rather fond of a bake sale here at Help for Heroes. And we're sure it's no big secret that most kids are too. Whether you choose to bake for the neighbours or go all out at the school gates, this one is a winner all round. Or you could even get flipping on Pancake Day if that's more to your taste.
3. Face painting - Why not set them loose on each other for this one. Kids love having their face painted but they will be itching to have a go too. They could charge their school friends, or they could get sponsored to show off their own painted face for the day.
4. Handmade postcard sales - You've got to love getting a postcard through the door. Especially one with some beautiful artwork. Postcards are the perfect size for your little fundraiser to get creative and build a production line ready to sell at school or in the neighbourhood.
5. Community concert – The feeling of belonging can make all the difference and music is a great way to make connections with others no matter our differences. If your kids are talented musicians why not share this with a community concert? Music not your thing? We've got plenty of other fundraising ideas to get you involved with your community!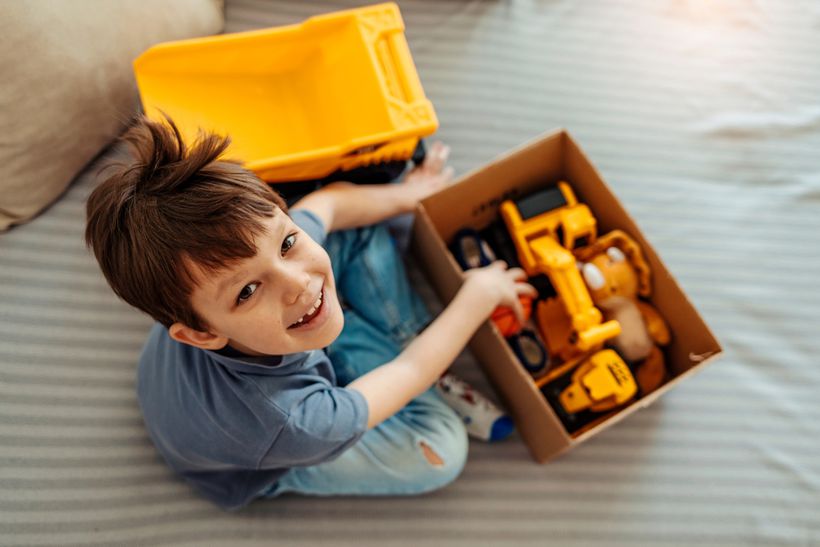 Give it up or give it away
6. Sell or donate toys - Even grown-ups can find it tricky to say goodbye to the things we no longer need or use. But knowing your old items will be doing good can really take the sting out of saying goodbye. Why not show them how they can turn a profit and be philanthropic by selling their old toys and donating their profits to charity? Perhaps an auction could liven things up? Kids will feel good knowing their toys will be loved all over again.
7. Head shave - This one is sure to have a few parents turning pale but it's an oldie and a goldy. Your kids will understand how something as simple as a haircut can change the world for the better. Don't worry, it'll grow back!
8. Matched giving - If you're feeling especially flush you could encourage your little one to donate or fundraise by agreeing to match their total. Just be careful they don't get too motivated, or you could be in trouble with the bank!
9. Sponsored silence – Here's one parents from around the world are bound to love. Kids will love this too as there will be no end of stifled giggles as they try to stay silent for their chosen length of time.
10. Give something up - Perhaps there's a bad habit you'd like to say farewell to? Or maybe the dentist has agreed it's time for a little less sugar. Your kids could find it all the easier to say goodbye to something when they know it helps someone else.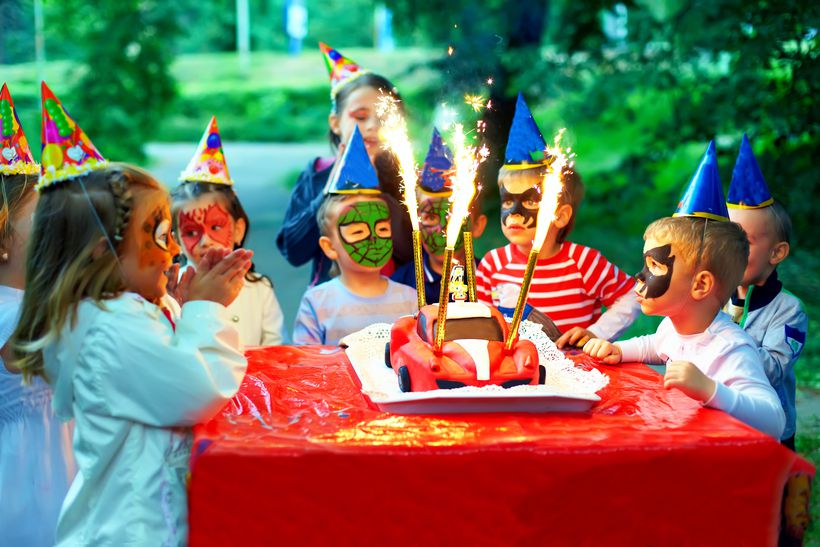 Have a bash while raising some cash
11. Birthday Fundraising – For the child who has everything this could mean asking for donations instead of toys this year. Or your little one might prefer to time their fundraising activities with their party to be sure there's lots of willing supporters cheering them on.
12. Host a Party - Kids love a disco so why not set one up and encourage donations at the door? How about a karaoke night with a small charge or a raffle? That's sure to please the kids. You might want to buy earplugs or maybe grab the mic and get involved too.
13. Get topping - Kids will love the chance to choose toppings and get their hands messy be it pizza or ice cream. They can either donate to join in or sell their delicious creations at an event. So why not line up some toppings and let kids get creative with flavour?
14. Magic show - If you have a little magician, encourage their passion and skills by putting on a show!
15. Film night - Get the popcorn popping, this one's a crowd-pleaser. Great for entertaining lots of kids, be they students, brownies or beavers. A small charge to join in can make a big fundraising total. Whether you dig out a classic or find something new you're guaranteed a good night!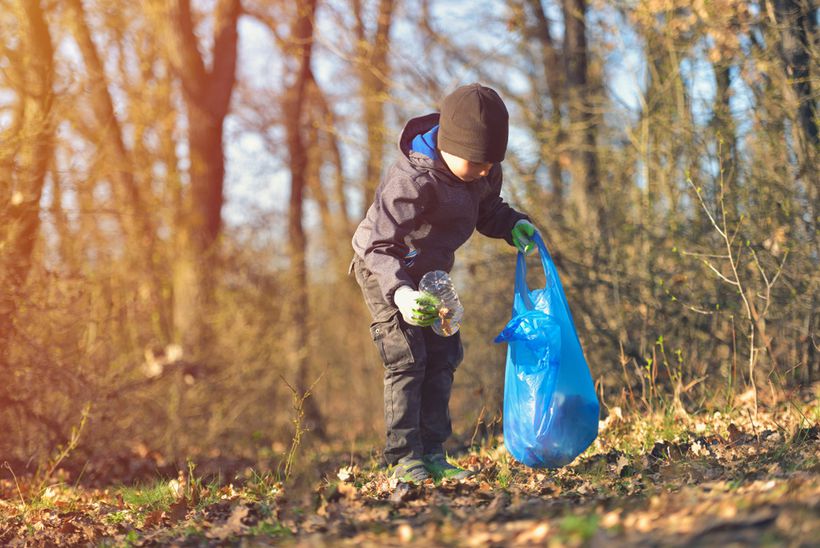 Get kids outdoors and doing good
16. Litter-picking – this one's a triple threat. Not only will you're little one be raising money they'll be experiencing the great outdoors and saving our green spaces. A sponsored litter pick is a winner all round.
17. A hike or a walk – Great Britain is known for its great British countryside so why not motivate your kids to explore with a sponsored walk? Or if they fancy a challenge, they could try a tricky hike.
18. Treasure hunt – You could try mixing this one up by making this a weeklong challenge to find something hidden on the school run. Or you could make it a virtual treasure hunt encouraging kids to use their detective skills online. However, you decide to get your little ones hunting high and low, simply charge a small donation fee for entry into the treasure hunt.
19. Kid's Tough Mudder or obstacle race – It will be no surprise to hear kids love mud and any excuse to cover themselves in it from head to toe. So why not put that strange compulsion to good use? You can create an obstacle course yourselves and ask friends and family to sponsor each challenger.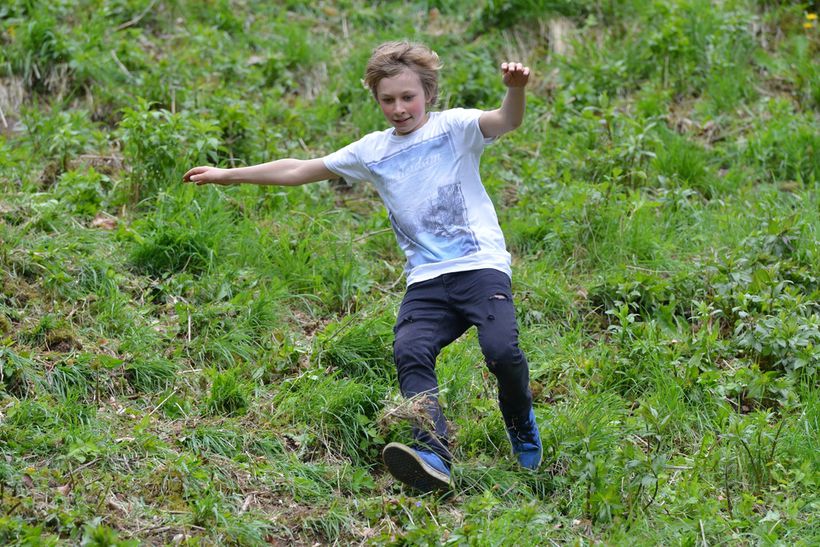 Get active and get fundraising
20. Run, walk or cycle competition - It's a race! Kids can ask friends and family to sponsor them in a race against friends or classmates. Why not create some prizes for winners and runners-up, just to sweeten the deal?
21. Swim contest - If your little water baby just loves to splash this is bound to motivate them to raise some vital funds. If you're not fortunate enough to have a pool out back (if only, right?) then why not get in touch with your local gym or your school's pool for this one.
22. Triathlon - If your kid has the energy to burn then this could be just the challenge for them. You can adapt the lengths of the swimming, cycling and running to suit the abilities of your little one. Ask for sponsorships and you're away!
23. Football tournament – Got a baby Beckham in the making? Encourage their talents with a sponsored tournament whether it's at their football club, school or just with mates.
24. Yoga - Take a deep breath and imagine your quiet zen-like little angel raising money for a great cause. Ok, yoga doesn't work miracles and they might still be noisy. But it's great exercise, so why not put on a kids' yoga event or ask for sponsors for donations to a yoga-thon?
25. Jump rope contest – Kids will love turning this playground pastime into money for charity. Why not try to set the record for the longest Double Dutch? Kids can ask for sponsors, go it solo skipping at home or you could make this an all-day event and charge an entry fee.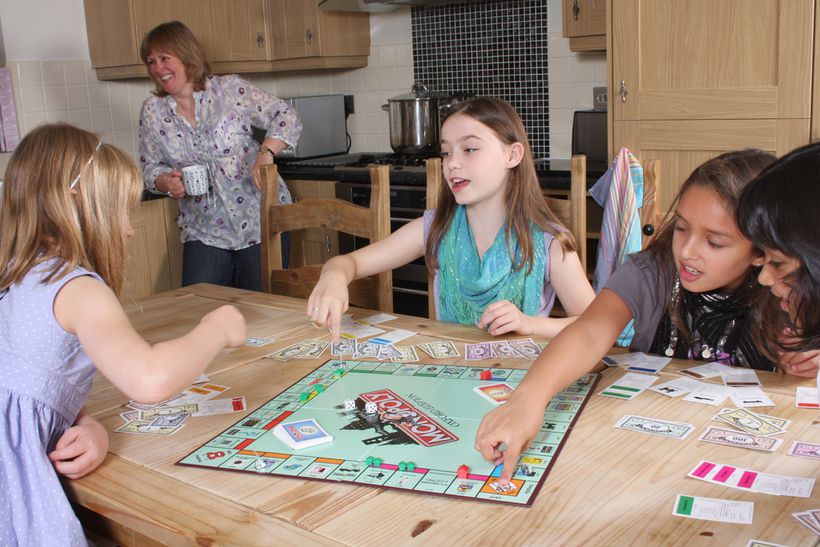 Competitive fundraising ideas for kids
26. Talent contest - Have your kids got the X-factor? Of course, they do so let it shine by putting on a show! Maybe it could be a battle of the bands for all those budding rock stars! You can sell tickets or ask for a small donation at the door.
27. Spelling competition - If you're keen on encouraging your little ones' spelling this might just be the fundraiser for you. Kids could ask for sponsorship to learn a certain number of words or gain a certain amount of donations for each word battle they win.
28. Name the… - Teddy bear, toy soldier, band, stadium... you name it... literally! Kids will love the chance to put their stamp on something no matter how great or small. So why not have a guess the name competition and ask little ones to donate for entry.
29. Bingo - It's a game that young and old alike can enjoy. Kids will love hunting for the numbers with their special pen or calling them out. Charge a small entry fee and BINGO! You've got it.
30. Quiz night - Pop quiz. How much can you raise with a quiz night? Why not find out the answer by giving it a go? You could include a 'kids vs parents' round to really raise the stakes.
31. Board game contest - Everyone has a favourite board game whether it's family favourites like Monopoly or cult classics like Dungeons and Dragons. Board games are a great way for families to spend quality time together and for kids to learn a multitude of skills. So why not do a sponsored board game night or run a board gaming event with the school?
32. Games night – Maybe your kids are glued to Fortnite 24/7, or they've been bitten by the Roblox bug. Whatever the game that's grabbing their attention why not teach them to put all those wasted hours towards something good? Check out our Hero-up gaming challenges. Older children can trade gameplay for donations on Twitch while younger children can get sponsored for a day of play.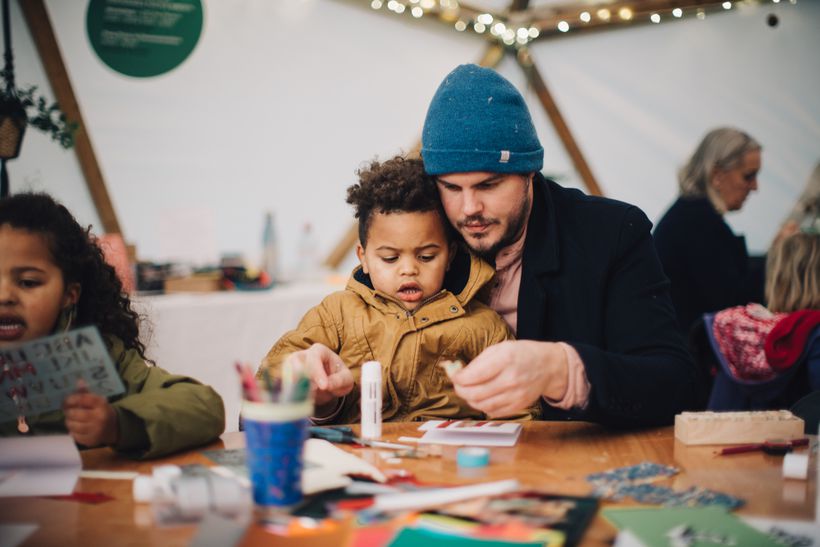 Ideas to help you raise money all year round
37. Christmas fundraiser – Kids get so much this time of year, it's the perfect time to teach them all about giving back. There are so many Christmas fundraising ideas they can do this time of year, from stalls at the Christmas fair to carolling. Whatever you decide to do make sure it's festive and fun!
38. Easter egg hunt - No child has ever said no to an easter egg hunt... fact! You could set a hunt up for the kids and ask parents to donate or charge entry. Your little ones could muck in to help the easter bunny hide all the eggs too.
39. New Year's resolutions – We are all pretty good at making resolutions each year, but do any of us actually keep them? Seriously, anyone?! But fundraising could help break the habit for your little one before it starts. Ask friends and family to sponsor their resolutions or encourage them to sign up for fundraising events such as fun runs. Knowing they have a sponsorship or a big challenge around the corner will help them stay on task. This teaches them to be accountable as well as the joys of achieving their goals.
40. Water fight - Running out of ideas to keep the kids entertained this summer? Don't sweat, we've got your back! Help them cool off with a sponsored water fight. Give prizes for the most soaked, the driest player, the best shot and the best hiding place. Kids will love going wild with water. Just be sure they are away from the public and have a signal to end the game should someone get hurt.
41. International Children's Day - The United Nations set up this global awareness day to highlight children's rights. This is the perfect day for your little one to speak up, feel included and raise some money. They could work alongside friends to create an event to have their voices heard, charge entry fees and donate the proceeds to a charity they all agree on.
42. Pantomime - He's behind you!! We love a panto and kids will love getting all dressed up to put on a show. You can choose from classics like Cinderella and Peter Pan or come up with your own fantastical ideas. Either way, your audience will happily donate to see little ones putting on a fantastic festive performance.