He's found buried 'treasure' and reunited owners with stolen possessions he's recovered at the bottom of local canals - now magnet fisherman Scott Bryant has completed a 24-hour magnet 'fishathon' for Help for Heroes.
Scott, from Rochdale, cast a hefty rope tied to his 500kg magnet into Piccadilly Basin, in Manchester, last weekend and hopes to raise a four-figure sum for the Charity.
Since he started nearly three years ago, his unusual catches have included a victory medal dating back to World War I as well as a crossbow, bikes and even a machete.
With some detective work, he has also managed to hand back some of his precious finds to their rightful owners. A safe stolen during an armed robbery more than a decade ago containing watches, jewellery and a driving licence was traced back through social media.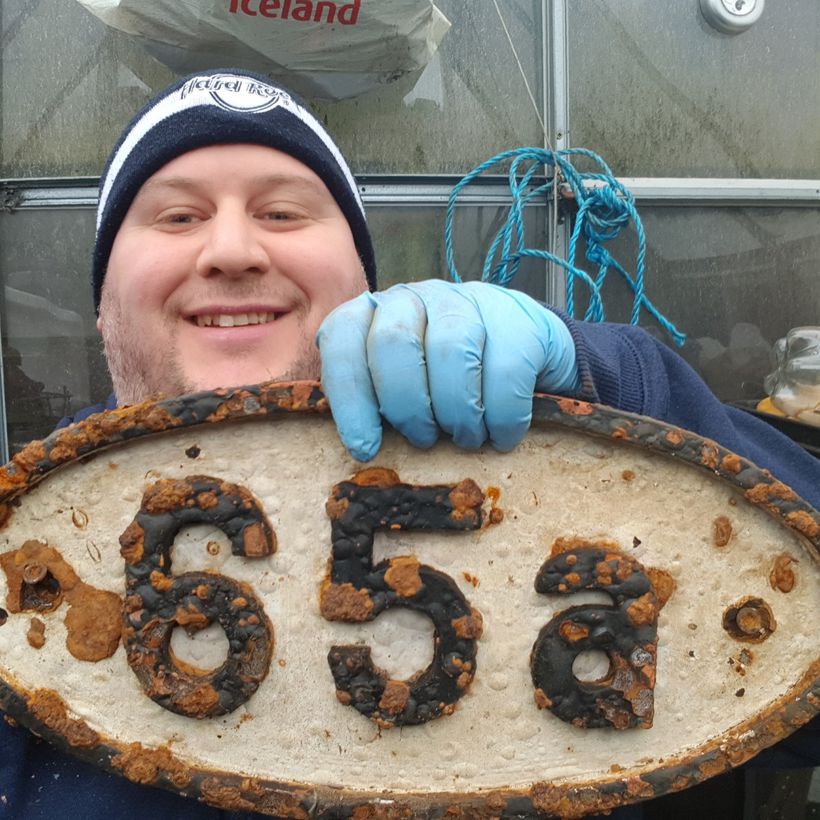 And when he opened a pillowcase pulled to the surface of the water from the Rochdale canal it revealed stolen jewellery along with a USB stick and an engraved mirror, given as a 50th birthday present.
On the USB stick were some photos of a woman celebrating her milestone birthday by climbing the Sydney Harbour Bridge in Australia so, knowing it was a long shot, Scott contacted the iconic landmark and it identified the mystery lady - who lived just 25 miles away from him.
"She was blown away to get the items back as they were very sentimental," Scott said, proudly.
Scott, 41, known as 'Scotty B', regularly films his expeditions, which also feature his wife Pauline, aka 'Mrs B', Steven Cottam and Marc Brownbill for their successful Patriot Magnets' YouTube channel. They now have a collection of magnet strengths with the most powerful weighing 500kg.
"My favourite all-time find was a machine gun from World War I and the items I'd most like to uncover are a sword and a bayonet. Magnet fishing is like digging through history. Under the murky water there's another world which we get to reveal. The strongest magnets can pick up items that are buried deep in the silt and have lay hidden for years.
"When the magnet finds something, it clicks onto it and you can physically feel the vibration. It's a thrilling hobby and that's what keeps me going back to it – it's like a treasure trove down there," explained Scott, a mental health care assistant in a secure intensive care unit.
As well as collecting donations at the 24-hour magnet fishathon, he is also holding a raffle and is taking on a 100-miles in September challenge for us.
He added: "Help for Heroes provides physical, psychological, financial and welfare support to wounded, injured and sick service personnel and veterans, and their families. It is a charity close to my heart. I know people who've served in the military and continue to serve their country and this is the least we can do."
Discover how you can launch your own fundraiser to help our veterans.