After three nights sleeping on a park bench in the cold and rain, Ahmad was losing hope.
His days were spent wandering around a town centre in the north of England, thousands of miles from home. Lost. Confused. Desperately thinking how he might survive another bleak night.
Thankfully, he remembered he'd been given a phone number for Help for Heroes and was told they could help.
"I was freezing cold and starving hungry. It felt like my brain had stopped working. I had no idea what to do. And just then, Keziah appeared in my life like an angel."
Ahmad had fled to the UK in fear of his life as the Taliban were taking back control of Afghanistan in August 2021.
As a interpreter during the war, Ahmad provided information that saved British soldiers' lives. The Taliban had a list of names and faces of people who had helped Coalition forces. Ahmad was on that list. If they had found him, they wouldn't have shown any mercy.
Keziah works in the Charity's Project Solidarity team. They help Afghan civilians who served alongside the UK military and have since fled their home country.
When Keziah started working with Ahmad, he was homeless, penniless, and jobless. Ten months later, he has a home, a job helping Afghan refugees, and plans for the future.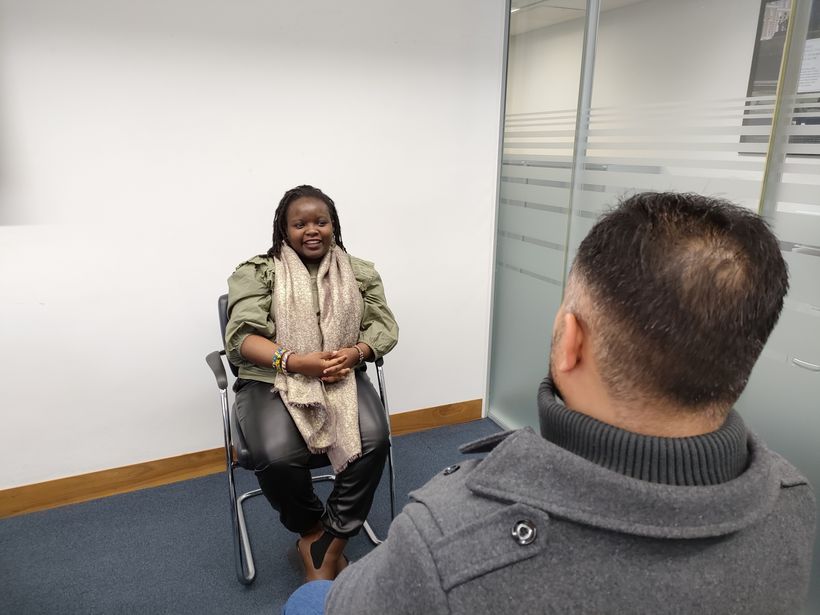 From bad to worse
"When it was clear the Taliban were coming, I received an email from the British Embassy. It said, 'We know you are not safe. We advise you to go to the UK. We will get you out for free and help you. We can't guarantee your safety if you stay'. Other countries didn't treat their interpreters as well. The British didn't leave us behind."
When Ahmad arrived in the UK, he was given somewhere to live under a Government scheme called the Afghan Relocations and Assistance Policy (Arap). However, just when he needed a slice of good fortune, Ahmad was tricked into modern slavery by someone from Afghanistan who recognised him.
Forced to live in unbearable and unsanitary conditions. Manipulated and threatened with violence, he had to work 10-hour days, every day, for no pay.
After two months, Ahmad escaped.
With no safe refuge and no-one to turn to, he ended up sleeping rough on the streets.
"That was the worst time of my life. It was just awful. I was so cold, hungry and scared."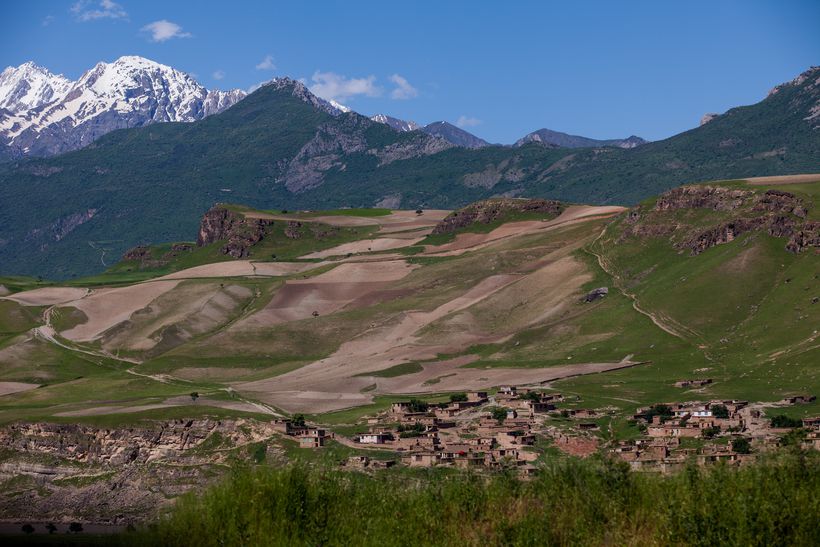 Just a phone call away
Without any plan for how to turn things around, Ahmad remembered a conversation he'd had with another Afghan refugee. He called Help for Heroes and spoke to Keziah.
"Keziah said 'don't worry, it will all be ok'. She suggested I keep warm and safe by walking around supermarkets while she made some calls. In just a few hours she called me back and said 'I've booked a hotel room for you. Go there, have a shower, eat something, relax and get some sleep. I'll call you in the morning and we'll find you somewhere permanent to live'.
"That was a wonderful feeling. I felt alive again."
Unknown to Ahmad at the time, Keziah had made frantic calls to colleagues to access emergency grant funding to get Ahmad a hotel room for a few nights. This is not something we usually provide grant funding for, but we had to on this occasion to get Ahmad off the streets and away from danger.

Keziah then pulled out all the stops to find Ahmad a flat, which he was still entitled to under the Government scheme for Afghan civilians who had served with the British military.
On the road to recovery
Keziah had got Ahmad out of immediate danger. But he desperately needed further support.
"Keziah helped me contact the council and work out what benefits I could claim. She helped me apply for jobs and sort my CV out. She helped me apply for a driving licence. She helped me book on a college course to learn English. She helped me get a GP appointment so I could sort my mental health out. She sent me clothes and toiletries."
As a refugee, it was difficult for Ahmad to get the support he needed. His positivity and hard work in following Keziah's instructions helped improve his situation.
"Thanks to Keziah, I now have a job as an employment advisor for Afghan refugees.
"I am so happy to be able to help people in the same situation as I was."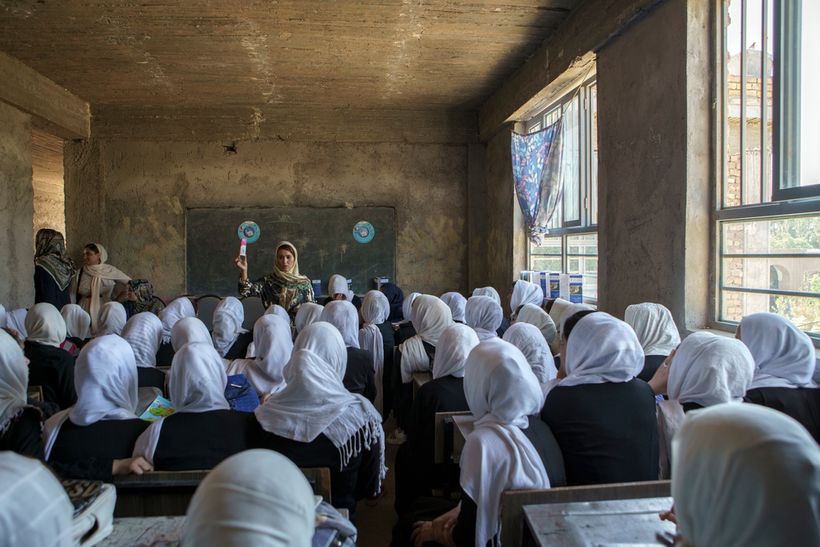 Cutting family ties
"When I was in the UK, the Taliban once came to my house in Afghanistan. They took my brother for two weeks and punished him. He said he didn't know where I was. They returned him home. I do not contact my family. I do not want to risk their safety."
Brothers in arms
"The time I spent on the frontline with British troops remains the proudest period of my life.
"When the British, American and others came to Afghanistan I wanted to help them. They had left their families, their countries and wanted to help Afghanistan. They were our friends and our guests. My friends and I had just left university. We volunteered to be interpreters.
"I loved serving and living with the British soldiers. We were on the frontline. We were facing bombs and bullets from the insurgents together.
"We would go out on patrol every day for about eight hours. I was listening to insurgents on the radio, to what they were discussing and planning. I understood their codes, such as when they were talking about moving weapons and men. And I passed on what they were saying to the British so we could protect our brothers in arms.
"When we got back to camp, we ate together and talked about our two cultures. We played football and volleyball. We smoked by the fire. We shared thoughts, hopes and dreams.
"The British soldiers treated us like brothers.
"They brought law, peace, freedom of speech and prosperity – including to women and girls."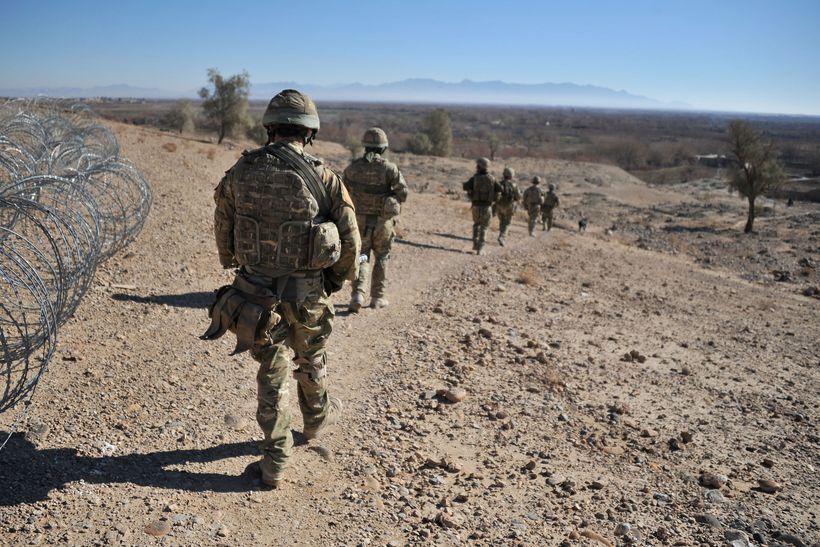 'There are people who can help'
"My life has come full circle.
"Thank God there was Keziah and Help for Heroes. They changed my life.

"When I speak to people who are in the same situation I was, I say, 'Don't worry, it will be OK. There are people who can help. I know, because they helped me. And now I will help you.'"

Footnote: Ahmad isn't this man's real name. He would like to hide his identity to protect himself and his family from the Taliban.