An ENORMOUS well done to our Veterans' Clinical Services team, who were announced this Remembrance weekend as winners of the Royal College of Nursing's 2023 award in the Community & General Practice Nursing category!
The team - made up of 22 nurses, occupational therapists and clinical administrators, and headed up by former Royal Navy nurse, Carol Betteridge OBE - were over the moon to accept the award at a ceremony in Liverpool Cathedral; where every one of them had their hard work and dedication to veterans' healthcare recognised in the company of five of the veterans they support.
The award also highlights Carol Betteridge's lifelong commitment to the care of servicemen and women. Our Head of Clinical Services, Carol was the first female to be deployed at sea since WW2, and to run the field hospital at Camp Bastion.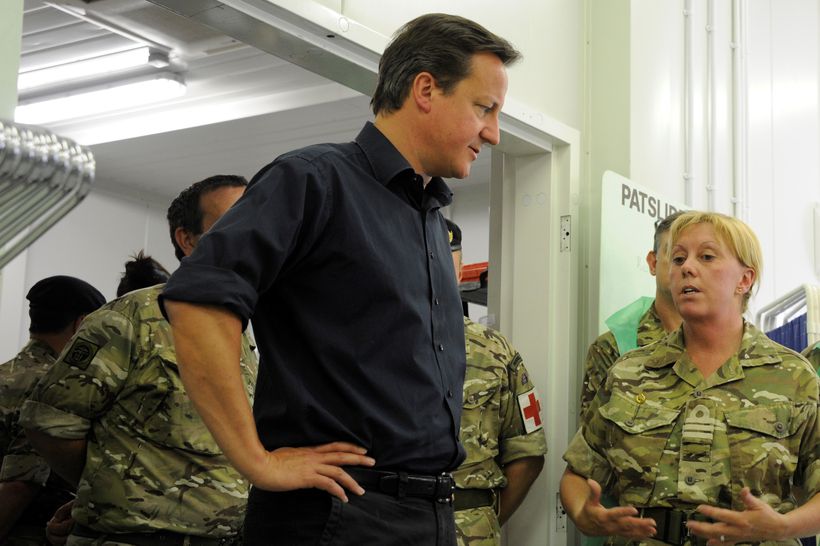 A LONG TERM COMMITMENT
Some of the veterans presently under Carol's care are people she quite literally picked up off the battlefield herself, several years ago in Afghanistan. Her passion and drive has seen Help for Heroes go from one clinical advisor when she began her role in 2015, to a fully functioning, award-winning clinical team, who look after the physical health and mental wellbeing of many:
"I consider my work unfinished business," says Carol. "I knew back then, that once people were discharged and went into national healthcare services, there would be a need for the specialist services Help for Heroes now offer. As a charity, we are able to plug the gaps in what the statutory services can do for veterans, and make real - often life-changing differences - to our guys and girls."
Shortlisted from over 900 applicants in the category, Carol and her operations manager, Jennie Rumble, presented to a panel of judges on why Help for Heroes were deserving winners.

"We put ourselves forward for the award," said Jennie, "as we're really proud of the work we do, and we hoped it would give us a platform to talk about our veterans and the physical and mental healthcare needs they have. It seemed to go well but we didn't know anything until the night, and we really weren't expecting it!"
"Everyone is so excited to have won, and to be recognised in this way by the RCN: as specialist, clinical provision for veterans. Not only are we supporting ex-serving personnel with some very complex – in many cases, lifelong – needs; but in doing this, we're supporting the NHS and supplementing the statutory care available too. It raises awareness that veteran healthcare is not just a military issue, it's a national one."
A FITTING TIME TO WIN
The day after the awards, Carol and Jennie jumped on a train to go support more of our veterans at the national Service of Remembrance and Cenotaph March-Past in London.
"We found it very moving to receive the award on Remembrance weekend," Jennie added. "On a weekend where the whole nation remembers sacrifice, it magnified the fact that every person we care for has had their health sacrificed in some way; in most cases, as a direct result of their military service."
THIS IS WHY WE DO THIS
When the winners were announced, family members of those who have been looked after by the Veterans' Clinical Services team shared what the team mean to them. Veteran John Newcombe, who served for over 30 years and was diagnosed with Multiple Sclerosis in 2008, has received help such as an electric wheelchair and mechanical arm.
John's partner, Claire Corner, who attended the awards ceremony with him and assistance dog Casper, said:
"This team are responsible for all of the clinical support and equipment that John has to make life a little easier for him. When he couldn't stand, they found a way to make him stand. When he couldn't get out of the house, they found a way to get him out. When he couldn't work his arms anymore, they got him a new one (a JACO robotic arm). When we were down, they lifted us back up. Words cannot describe how grateful we are to these caring, incredible people, who change the lives of vulnerable veterans."