Captain Carol Betteridge was the commanding officer who headed up the field hospital at Camp Bastion during the war in Afghanistan in 2011.
Thanks to Carol and her team, people survived horrific battlefield injuries they would have died from 10 years earlier.
After retiring from the Royal Navy, Carol took up a job at Help for Heroes because she had 'unfinished business'.
"In war, young men and women's lives can change forever in a heartbeat. We must never forget those who didn't make it home, but we must also always remember those living with long-term injury and illness, and do all we can for them."

Carol joined the Queen Alexandra's Royal Naval Nursing Service in 1990. Shortly after completing her training, she was deployed to the First Gulf War, where she worked as an operating nurse on board RFA Argus.

Highlights of a distinguished and eventful career include taking part in anti-piracy operations and planning the military response to the Ebola outbreak in Africa.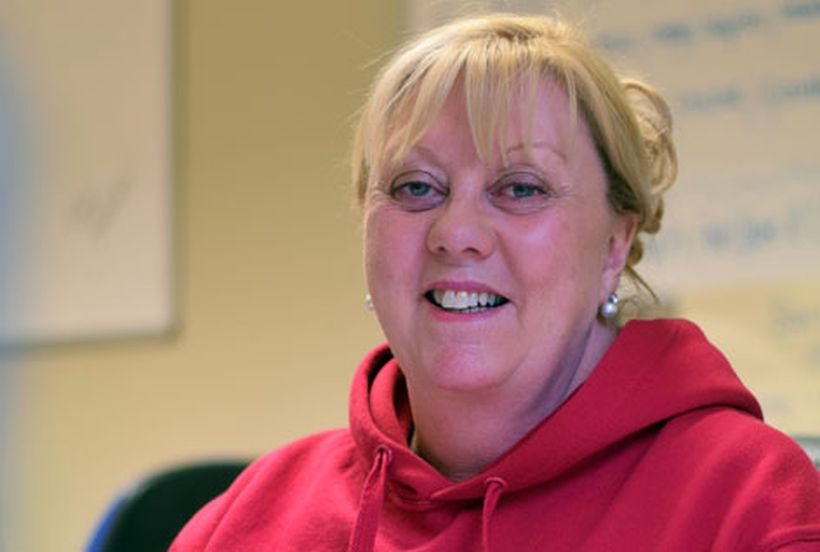 HELPING VETERANS ON THEIR HEALTHCARE JOURNEY
Carol runs our veterans clinical services. She's one of several people in the team who trained as a nurse in the military.
Our nurses have a wide range of specialisms, including in accident and emergency care, midwifery, orthopaedics, spinal injury, neurology, and burns.
They work closely with our dedicated occupational therapists to assist veterans and families on their physical healthcare journey.
Carol said: "Being in the military remains a dangerous job and it's very physically demanding. People are trained to push their minds and bodies to the limit. That takes its toll.
"When someone is in the military, so much is done for them. Their healthcare appointments are arranged for them. When they leave, they're faced with what seems like a very complex and confusing healthcare system. They often don't know where to turn.
"If someone's in pain, struggling to sleep and isolated, that will impact on their mental health. Helping people with their physical health has a huge benefit on all aspects of their life.
"Veterans can be the hardest group of people to help, because they're often reluctant to ask for help."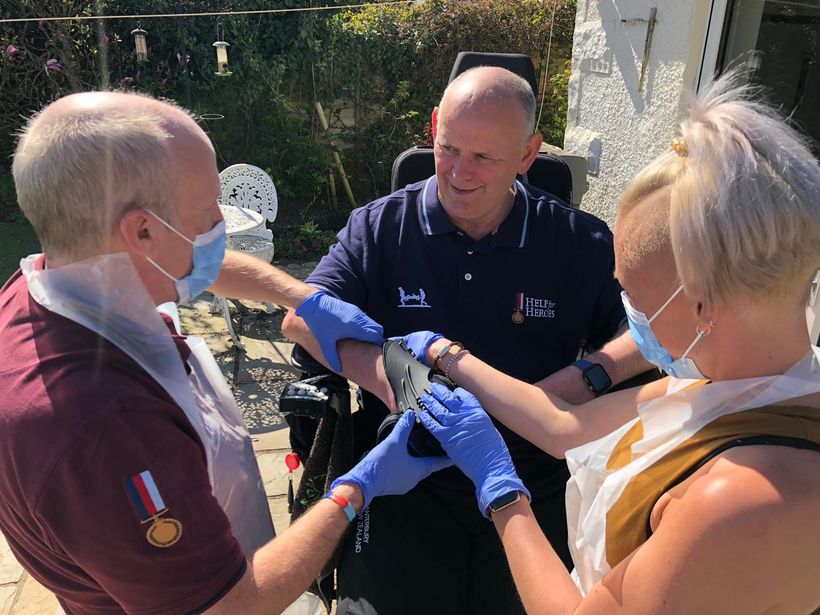 SEEING THE WHOLE PICTURE
The clinical services team travels across the UK to visit veterans and families in their homes.
"This has a tremendous benefit on the care and support we're able to provide," said Carol. "When we see people in their home, we see the whole picture. We might find out that someone is sleeping downstairs on a sofa because they're in too much pain to get upstairs. Or that they can't get their wheelchair out of the house.
"We also see the impact their condition is having on their family. It can be isolating looking after a loved one with a long-term health condition. That's why we offer free sporting and social activities so veterans and family members can meet others with a shared experience."
The team works closely with colleagues from across the Charity so that everyone can have thorough support carefully tailored to all their physical, mental health, welfare and social needs.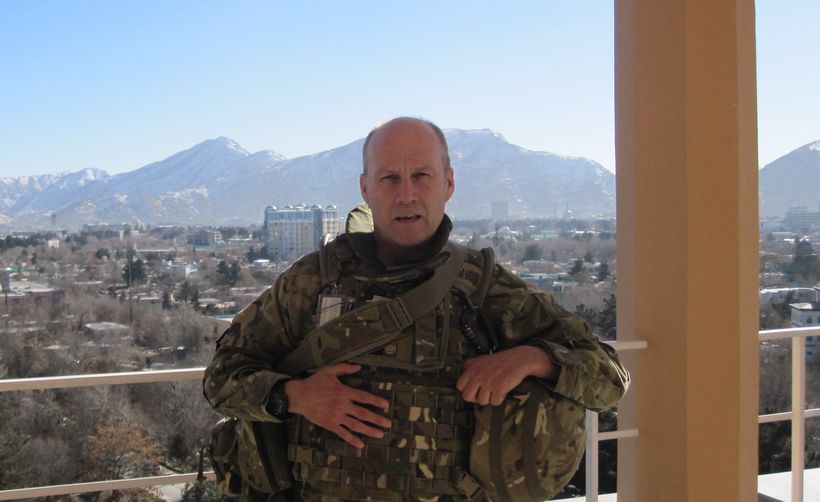 BREAKING DOWN BARRIERS
A key member of Carol's team is another military trained nurse, Lieutenant Colonel Duane 'Fletch' Fletcher.
Fletch joined the Army at 16. He did two tours of the First Gulf War and two tours of the war in Afghanistan. On his second tour he set up a fully functional Afghan Army trauma centre in Helmand province, for which he was awarded an MBE.
He said: "Having a team of clinicians that has served immediately breaks down barriers with veterans. We understand what they've been through, because even though we're clinicians we've undertaken the same basic military training as them.
"It's great when I see veterans interacting again with society and with their peers."
Fletch had this message for any veteran struggling with a physical injury or illness who hasn't yet asked for help.
"The most difficult step is the first step. We understand you. We have served and often had the same frustrations you have. Please give it a go and call us. You honestly have nothing to lose and lots to gain. We are there for you and always will be, for as long as it takes."
'NOTHING WAS EVER TOO MUCH'
Army veteran Paul Colling served in Iraq and Afghanistan with the Royal Corps of Signals. He lost the job he loved after a traumatic leg injury during a training exercise.
"The clinical team have been superb, from the day I reached out to them. They moved mountains to get me several operations, even one during lockdown. They've arranged physio and got me mobility aids, and they got me grants to cover the costs.
"Nothing was ever too much.
"The support I've had allows me to go to work with very small minor adaptions, to go to the gym, I can walk my dog. I have a family life, I have happiness."