We're incredibly excited to have partnered with watch makers Dartmouth Brands to launch a range of co-branded watches.
The six unique designs in the range represent the services that make up our British Armed Forces, the Royal Navy, the British Army and the Royal Air Force. Behind each watch is a moving story of recovery, told by one of our incredible veterans.
Our partnership begins with AVI-8, a brand that seeks to honour both the aircraft and the stories of airmen who have dedicated themselves in and out of the cockpit, whilst celebrating the best of both man and machine.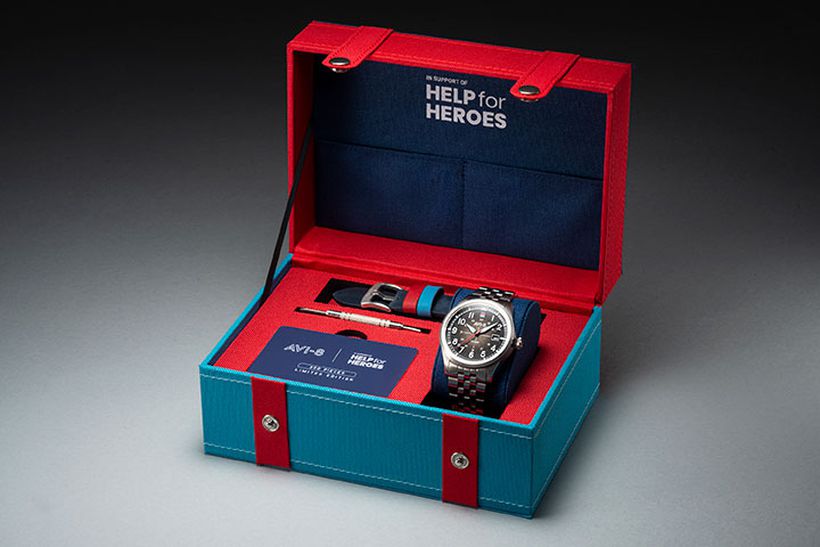 AVI-8's dedication to honouring our country's aviation, past and present, meant the connection with our cause was seamless and we're so proud that RAF and Help for Heroes veteran Matt Neve will help bring our partnership to life.
Matt, a former Senior Aircraftsman, experienced the horrors of war when he was deployed to Iraq on Op Telic 1. With support from Help for Heroes, he has rebuilt his life and gone on to achieve amazing things. You can read more about Matt's story here.
Our first watch is the AVI-8 Flyboy Engineer Automatic, which showcases powerful yet subtle design cues to pay tribute to those who have sacrificed their lives for our nation, past and present. From our tri-colour detail applied at the 12 o'clock of the dial and stitched onto the extra leather strap, to the moulded roundel inspired by the markings on British WW2 fighters, AVI-8 has incorporated some amazing and intricate details into this timepiece.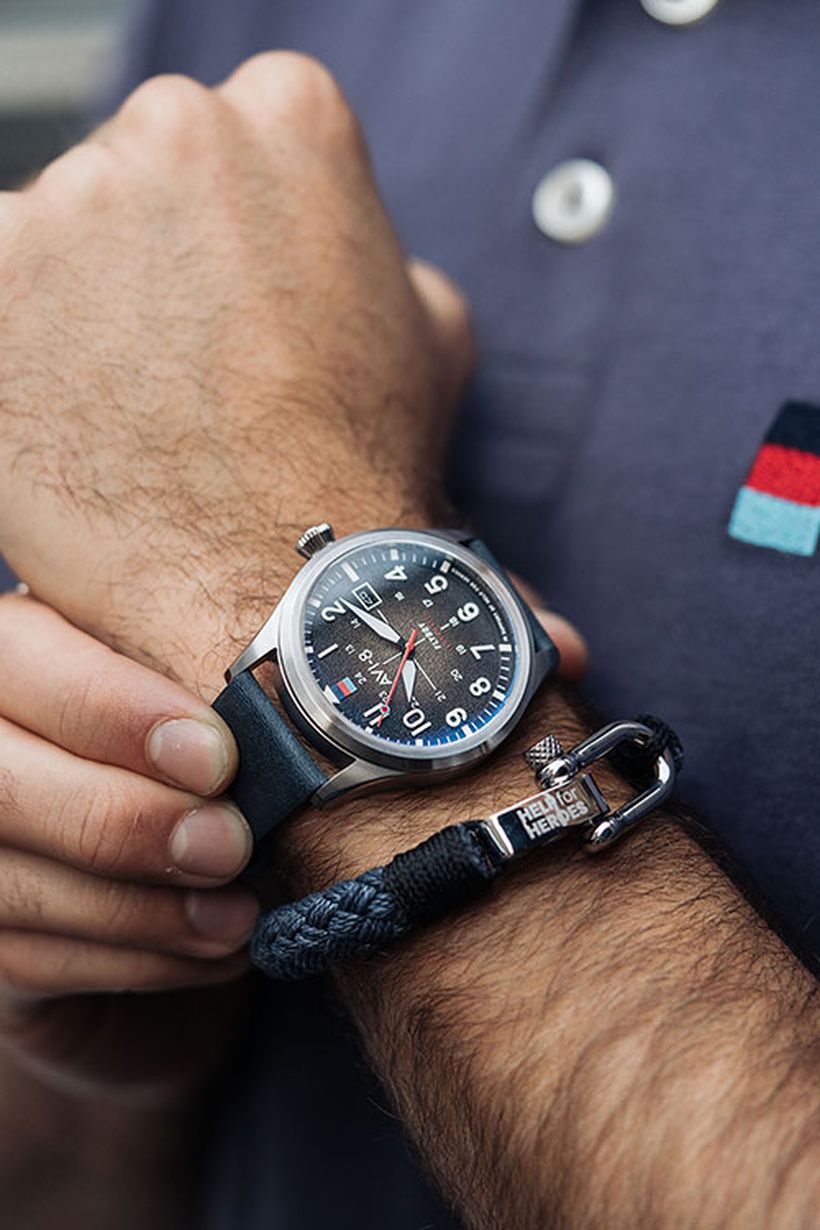 "We are delighted and honoured to announce the release of an iconic limited edition Flyboy Engineer Automatic timepiece in partnership with Help for Heroes. AVI-8 draws its inspiration from the pilots, engineers and aircraft of the 20th century and the dedication of all those who have served in our armed forces in and out of the cockpit. We pride ourselves in building timepieces with great attention to detail, reflecting the innovation, skill, daring and bravery of those who took to the skies. This timepiece will help raise money for this remarkable British charity and support the important work they do for those who have served in the British Armed Forces" – Gavin Crilly-McKean, Chief Commercial Officer, Dartmouth Brands.
13 years ago we made a promise on behalf of the nation to be here for our wounded heroes for life and, with the support of Dartmouth Brands who will be raising £25,000 for Help for Heroes, we can continue to keep our promise.
Head over to AVI-8's website to find out more about our partnership and to purchase a limited edition Flyboy Engineer Automatic.
To keep up to date with the brand, follow them on social media at:
Facebook: AVI8Watches
Instagram: avi_8
Twitter: avi_8
LinkedIn: dartmouthbrandsltd

If you're interested in partnering with us, head over to Partnership Opportunities for different ways you can make a difference to wounded veterans and their families.