In the UK today veterans and their families are struggling with painful injuries, mental trauma, loneliness, isolation, sleepless nights, disability, inaccessible homes, and poverty.   
This is the Veterans War. 
It's a war forgotten by many. But not by us.  
Our mission is to ensure that everyone in the UK Armed Forces community lives well after service, and no one is left behind in the Veterans War.

Veterans are no longer in the headlines. But their daily struggles are no less challenging. Demand for our support services is increasing. In our 2021/22 financial year, we helped eight per cent more veterans and family members than we did the year before.
Although demand is increasing, our new research showed a 1.1 million drop in people donating to military charities compared to 5 years ago*.
On average, four people are medically discharged from the Armed Forces every day in the UK. And that can be when the toughest battle of all begins.

We discovered 261,000 veterans feel lonely**. Isolated and adrift from a society they served to protect. Many feel they've lost their identity.
People are in pain, living with physical and mental wounds that need expert care to heal.  
Many veterans are reliving the traumas of sights they've seen and dangers they've faced, maybe decades ago. For some, like Brian, the fear has never left them.
Sometimes it can be years, or even decades, before a veteran or family member reaches out for the help they desperately need. 
What we're doing about it 
We must not let anyone fight the Veterans War alone. 
At Help for Heroes, we provide life-changing support to veterans, their families and those who served alongside the UK Armed Forces. 
It doesn't matter where or when someone served. Or how long they served for. It doesn't matter if their injury or illness isn't directly because of their time in service.  

If someone from the UK Armed Forces community needs us, we're here for them. And we're determined to be here for them for as long as they need us.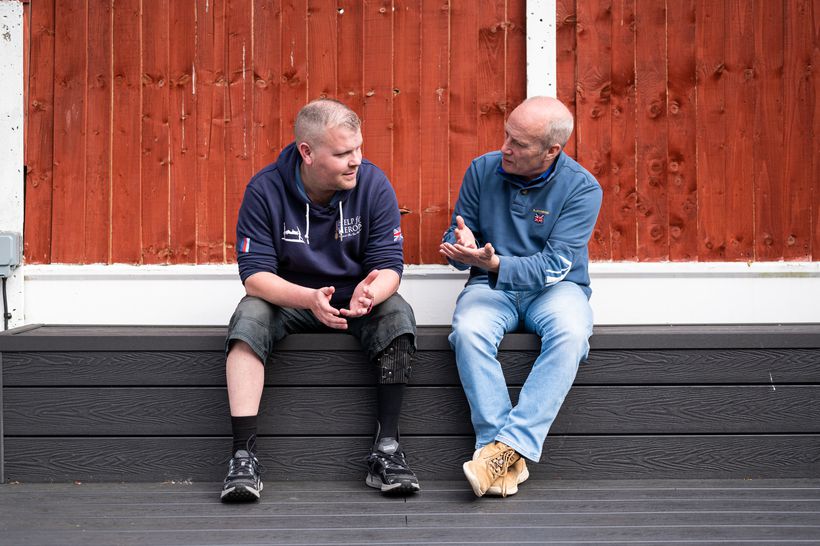 With your support we can help more veterans and their families access counselling so they can finally find peace of mind. We can help people have the care they need to manage their physical pain.

We can lift people out of social isolation and help them feel part of a community once more. We help people get into and around their homes. We've helped people walk again. Talk again. Eat again. We help people live independently and face their future with confidence.  

But we can't do any of this without you.    
Together we can help people win this war. We can help people feel that life is worth living  again. 
*YouGov Profiles (Dec'17 vs Dec'22) 12 months dataset. 'Which, if any, of the following causes have you donated to over the past **three months**? Please select all that apply.'

**Research conducted by YouGov Plc into mental health and suicide in the GB adult population and the Armed Forces Community. July 2022, total sample size of 8346 adults (455 veterans)