HEROES HIKES
Are you ready to take on a brand new hiking fundraising event?
Grab your walking boots and step up to the challenge. We've got 4 incredible hikes taking place across the UK in 2024.
Find out more about these treks and sign up below.
Lincolnshire Wolds, Saturday 6 April

Explore 25km of the Lincolnshire Wolds, an Area of Outstanding Natural Beauty, offering stunning landscapes and picturesque views.
Snowdon, Saturday 18 May
If you're looking for an adventure that combines breathtaking vistas with unique physical challenge, then the 18.3km Snowdon Heroes Hike is for you.
Yorkshire Dales, Saturday 3 August
Join us for a summertime 25km hike in the beautiful Yorkshire Dales. With rolling hills and stunning views, this hike promises to be an unforgettable experience.
Dartmoor, Saturday 14 September
Get ready to enjoy some of the best views that Dartmoor National Park has to offer on a 25.9km hike.
Our featured charity walks and treks for 2024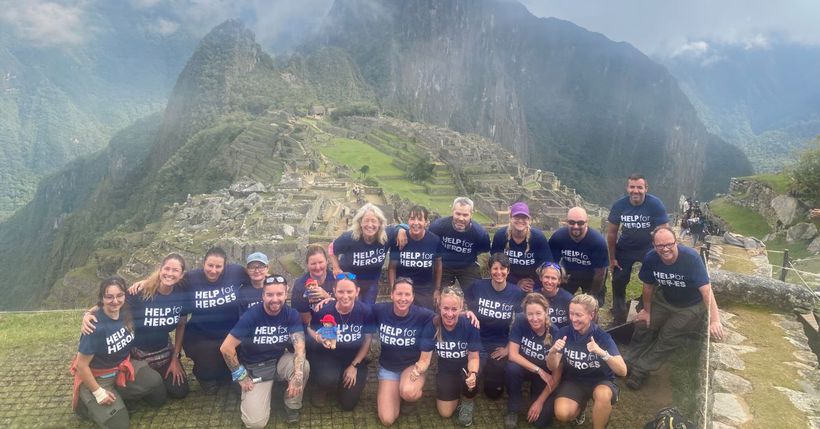 How to take part in a charity walk
Once you've chosen your charity walk and registered it, it's time to start training and getting your fundraising efforts underway.
What's the difference between a walk and a trek?
One of the main differences between a walk and a trek is that the latter tends to require a lot more effort and endurance. Treks usually cover much tougher terrain and take longer to complete.

For example, treks involve many more hurdles, heights and difficult landscapes. This is one of the main reasons why it is crucial that you take your training regime seriously.
Training
Whether you're taking part in a low-key charity walk that requires moderate fitness levels or you are about to embark on the trekking challenge of a lifetime, it's important that you build up your endurance and fitness levels before the walk.
You should base your training schedule on how long you are going to be walking for. For example, if you are taking part in a one mile charity walk, you will need to walk comfortably for 15 to 20 minutes, whereas if you are entering a 10km walk, you will need to be able to walk for 75 to 90 minutes.

Obviously, if you're planning on taking on treks such as the Overseas Trek to Petra your training schedule will be a lot more intense!
What you will need
The right shoes – this is vital, as you don't want to have to complete your walk or trek with blisters or sore feet
Prevent injuries by being prepared – many walkers become injured, especially on long treks. From blisters to shin splints, you should always make sure that you are ready for every eventuality
Stay hydrated – whatever season it is, it's super important that you carry water with you on your trek or walk
Wear the right clothes – make sure you wear suitable clothing for the conditions that you are going to be walking in.
Planning your own route
Although there are many organised charity walking events, many people also organise their own walk, either alone or with a group of people.

There's quite a bit to consider if you decide to embark on your own charity walk, including choosing a route, implementing safety precautions, organising transportation if required, as well as the legalities of the walk.

If you are planning your own DIY charity walk, you will also be responsible for finding participants and your own marketing activities to promote it.