An army veteran who suffered a life-changing brain injury married at themed wedding, to honour our charity which has played such a big part in his recovery.
Kieran Wood was unable to walk and talk after a horrific car accident 15 years ago, but he proudly walked his bride Claire down the aisle and made a speech – a year after they'd originally planned due to the Covid pandemic.
As well as decorating the venue in Help for Heroes' colours, Kieran and his groomsmen wore Help for Heroes kilts, and Claire and her bridesmaids carried red, white and blue bouquets.
As a wedding gift, generous guests could make a donation so the newlyweds from Whittingham, Preston were able to hand over more than £1,000 to the charity which has helped transform his life.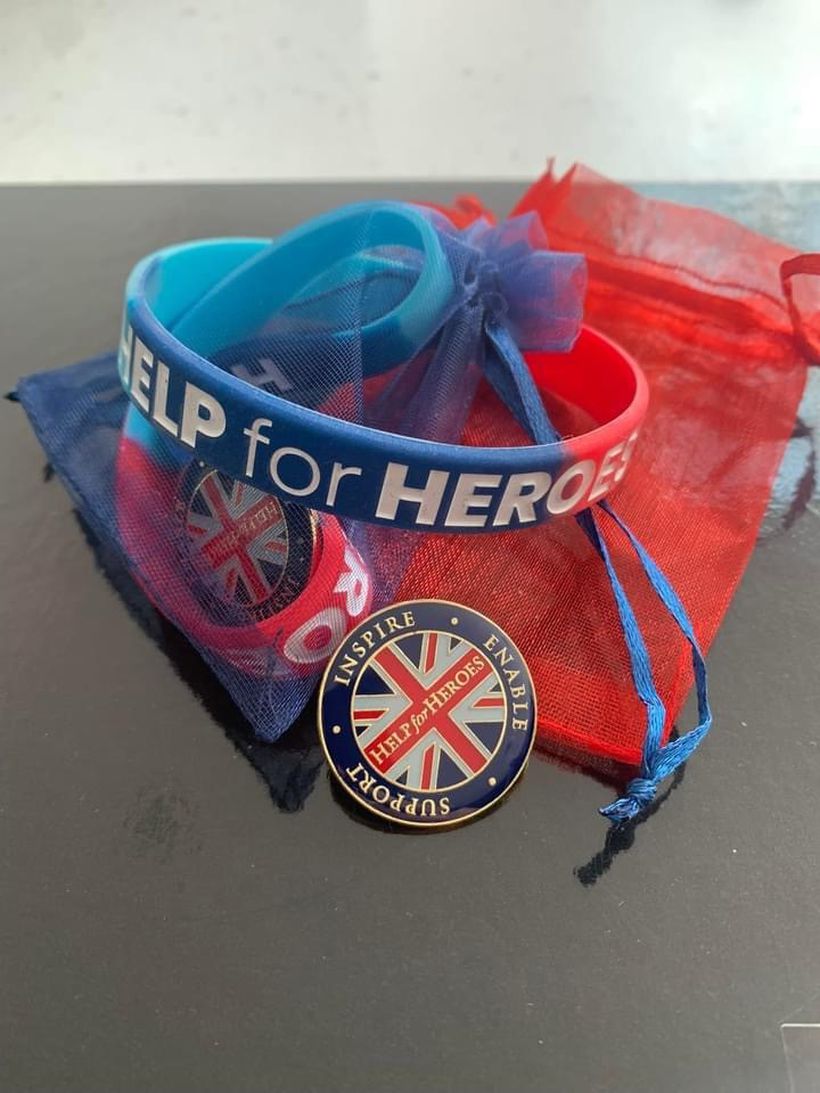 Kieran's childhood dream was to join the Army - when he turned 18 he joined the Duke of Lancaster regiment and less than a year later was posted to Iraq.
He had just returned home from his first tour of duty in 2007 when he was involved in a car crash which left him with a traumatic brain injury, epilepsy, speech problems and muscle weakness down the right-hand side of his body.
Kieran's recovery involved a year in rehab but his determination has seen him excel in adaptive sports with medals including a Bronze in Rowing at the Invictus Games in London and then a Gold in Archery three years later in Toronto – he shoots arrows using his mouth, cycles on a recumbent bike and rows with one arm.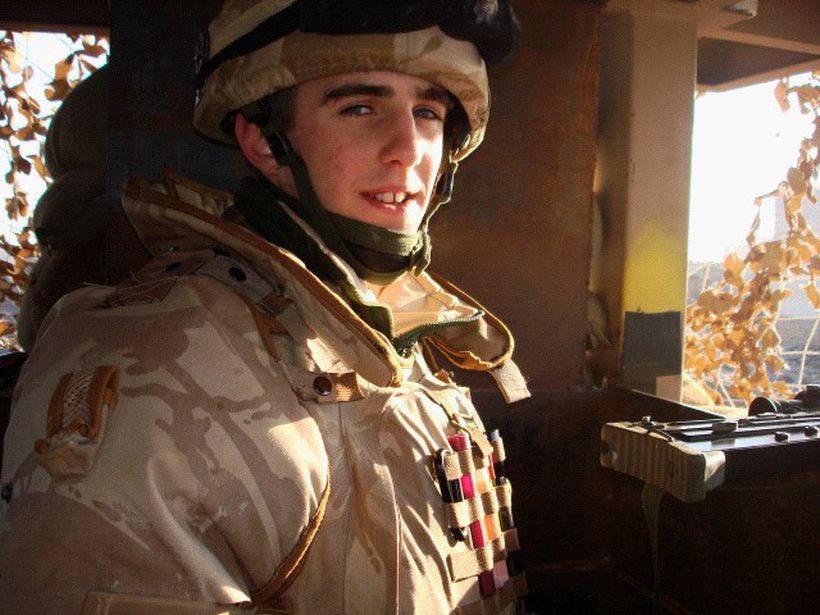 The wedding held outside at Saddleworth Hotel, Oldham, was a joyous celebration of love conquering all for Kieran, 34, and Claire, 39, who are parents to 16-month-old baby Bertie who was born on Valentine's Day last year.
After originally meeting through a dating website, Kieran proposed in style, over afternoon tea with a pear drop diamond ring and she didn't hesitate to accept.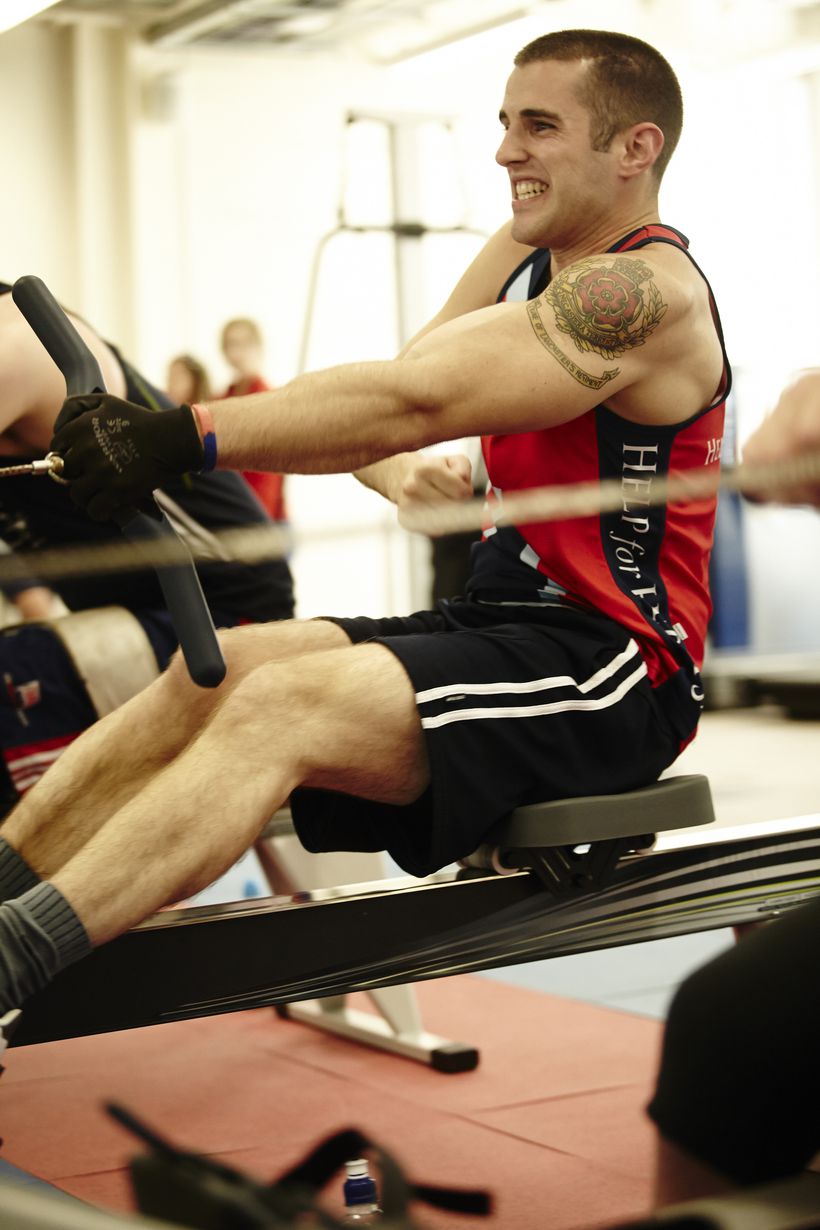 "Some may see challenges that we overcome every day but we just don't see them. We do genuinely love each other for the people that we are. He sees me in a way that I can't and somehow sees the best in me every day," explained Claire, a primary school teacher.
"Kieran and Bertie bonded instantly - they are adorable together. Kieran can't carry Bertie around due to weakness in his right arm, but we have adapted.
"Kieran has overcome so much since his accident and knows exactly what he wants and where he is going. Help for Heroes is simply part of Kieran; he would not be who he is without the supportive friendships he has made and so it was always going to play a big part in our wedding day which was perfect in every way."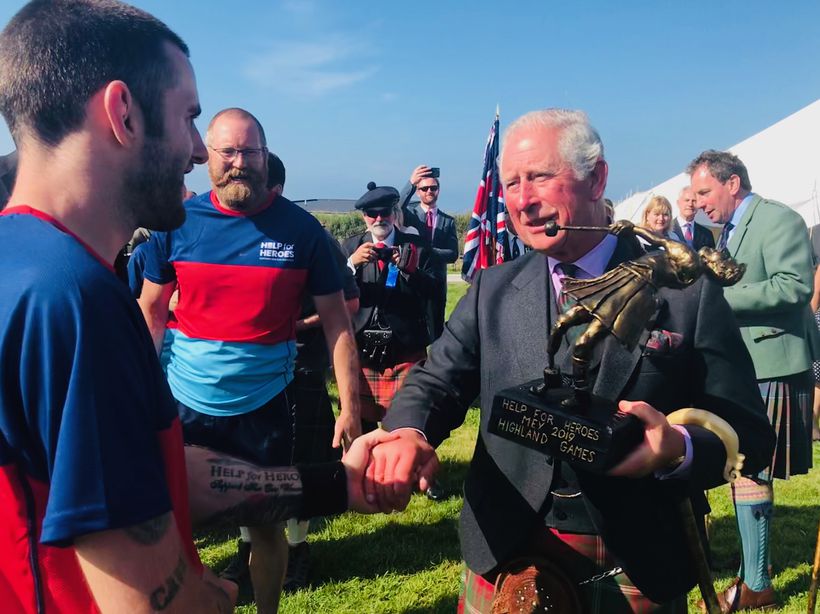 Kieran has attended its sport, activity and fellowship activities for years - culminating in Prince Charles presenting him with a players' player award at the Mey Games in John O'Groats, Scotland's first fully-inclusive highland games for athletes of all abilities.
Kieran, who regularly attends our sport and activity days, added: "I wouldn't be where I am without Help for Heroes. I love being part of a team and it's given me friends for life."