Like many of our amazing friends who leave a gift in their Will, Ursula Bain witnessed the horror of war at first-hand. Her friend and Executor, David, told us why Ursula cared so deeply about wounded veterans.
Born in Eastern Germany in 1924, Ursula Hellfeldt was three when she and her family moved to Berlin for her father's work. There she would find herself at the centre of history in the making.
At the age of 12, Ursula was among the children chosen to dance in front of Hitler in the opening and closing ceremonies of the 1936 Berlin Olympics.
The following year, she and her classmates were lined up to cheer on the procession of dictators Benito Mussolini and Adolf Hitler through the capital. They were too young to imagine the horrors that were soon to come.
For the first two years of World War II, the family's life continued much as usual, until Ursula's father was conscripted and sent to Russia in 1941. She wouldn't see him again for five years.
Life in Berlin became increasingly dangerous. In November 1943 the house Ursula and her mother were living in was destroyed in an Allied bombing raid. They spent the remainder of the war seeking safety until, in May 1945, Soviet troops occupied the building in which they were sheltering. Confined to the basement and fed only occasional and meagre rations, the two women were relieved when the Russians left and British forces moved in.
It was in October of that year that Ursula, then aged 21, met Sgt William Bain of the Royal Signals. Ursula couldn't speak a word of English but, with the help of a translation dictionary, she and William soon became friends; and eventually married in April 1948.
Ursula accompanied William on postings around the world including Hong Kong, Scotland, Northern Ireland, Singapore and Catterick; where Ursula volunteered in the Garrison thrift shop. There she enjoyed being able to help charities and also made very close friends.
Ursula loved the North Yorkshire countryside and it was here she settled after Bill sadly passed away in 1980. She remained in God's own country, happy and always active, until she died at the age of 96 in January 2020.
An Army wife to the end, and having seen first-hand the horrors of war and the heavy price paid by those who serve, Ursula kindly left Help for Heroes a gift in her Will to help her Armed Forces family one last time.
We weren't lucky enough to meet Ursula or thank her in person for her support, but we will always remember her: and she will always be a part of our work.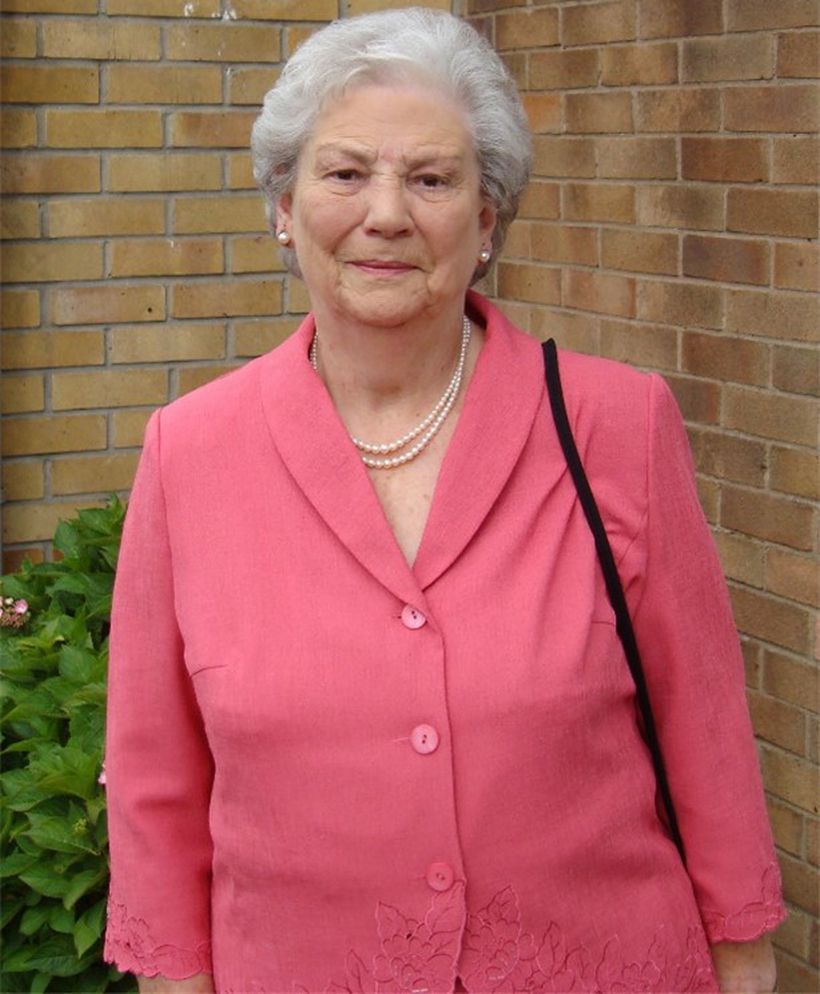 Will you help us to be here for wounded heroes in the future?
Thousands of veterans are still fighting their battles, decades after taking off their uniforms and laying down their weapons.
By leaving a gift in your Will, you can show our heroes they won't have to fight alone. You can help build a future where every veteran gets the support they need and deserve – for life.
Download your free copy of our guide to gifts in Wills, and find out how you can be a hero to our wounded heroes.