Former RAF Flight Lieutenant Jenny Collins, from Shrewsbury, has become one of the first people in the country to gain a sports coaching qualification on our Coaching Academy programme.
Jenny, 41, was one of just 12 veterans selected by the Charity to join the Coaching Academy pilot programme, which is designed to support participants on a coaching pathway in the sport of their choice.
And, as an international archer in her own right, her choice of archery was straightforward.
The England international – who represented Scotland as a junior – explained: "I've always helped people shoot, and I've always given advice, but I'd not taken a coaching qualification as I'd never been able to justify the time or expense.
"When I heard about the Help for Heroes Coaching Academy, it coincided with Archery GB putting the bulk of its coaching modules online as interactive Zoom workshops in the evenings. So, with support from Help for Heroes, the Coaching Academy, and the fact it was online, and in the evening – apart from the assessment day – it became accessible for me.
"I could put the boys to bed and then sit down and talk archery for a few hours a week, with like-minded people."
While Jenny's selection of archery, in the academy, was a straightforward choice, her route to this stage of her recovery was not. Medically discharged from the RAF in 2017, she hadn't picked up her bow in eight years, following the birth of her first son. A former coach suggested trying out of the archery team for the upcoming Invictus Games, which first brought her into contact with us.
Initially, she took some persuading, but, although she didn't go to the 2017 Invictus Games, she did compete in the Warrior Games, in Chicago, the same year.
"I was, really, quite broken at that point," she recalled. "The change in me, however, was palpable. I won individual and team gold there, but it wasn't the medals that made the difference for me: it was being part of a team again; being able to help other people, when I'd been the helpless one previously.
"I had some pretty low moments at the games, had some struggles, and I cried every day, but, overall, it was such a positive experience. When I came back, I joined an Archery GB club again and started shooting locally. I then decided to try for the 2018 Invictus Games. I was selected and won gold and bronze in Sydney. By that point, I was competing again on the national circuit, and I've kept it up since."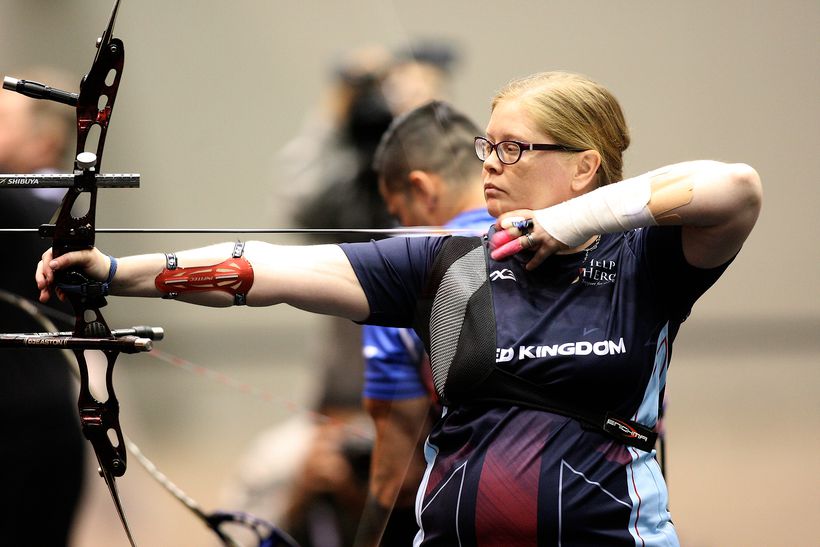 The effect of sport as a recovery tool, both mentally and physically, and the all-round benefits of regular sporting activity are not lost on Jenny, and she is now determined to make a difference and offer more opportunities at grass-roots level.
She added: "One of the guys on the academy course was from my club, and the change I've witnessed in him over the last three years because of archery – and being involved in a local community club – has been immense. It was good to see how far we'd all come in the last four or five years of knowing each other. And all in a positive way, as well.
"That's why I'm so passionate about community sport, and I'm glad that Help for Heroes has taken this regional community approach, as civilian clubs just want to help you enjoy your sport.
"I'm brim-full of ideas of stuff I want to adopt to try to encourage people to be involved in archery. It's primarily a white, male, middle-class sport – I'm under no illusions – and I want to look at ways to encourage women and girls, not only to do their beginners course, but to stay in the sport, do competitions, and take on different roles in the sport.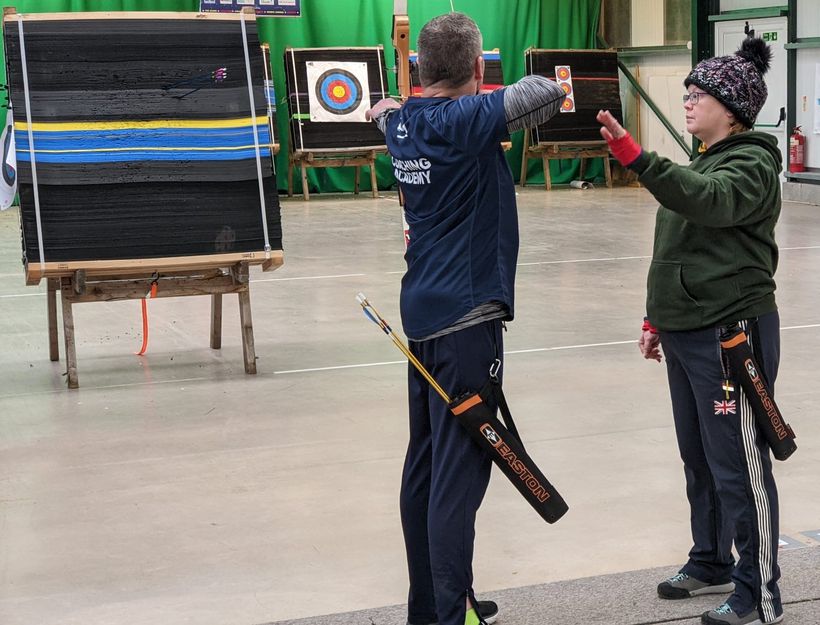 "Helping others to achieve their own individual goals in sport is not just good for them, it's good for me, too, and now I'm a qualified coach, I hope to carry on coaching for many years."
Our Coaching Academy is a new one-year sports coaching development project within the Charity's sports recovery programme. It supports individuals to gain their sports coaching qualification, while also providing a coach-education programme in partnership with UK Coaching.
Sports coaches make a difference by helping individuals learn new skills, be active, progress and improve, build confidence, and connect with others. The Coaching Academy has been designed to have a positive effect on the individual, our sports recovery programme and wider society.
Find out how you can support the work we do with veterans.