We are delighted to share that our colleagues have been shortlisted for two awards at the 2023 Soldiering on Awards.
Our Recovery College team have been shortlisted as a finalist in the Working Together category and Carol Betteridge OBE, head of our Clinical and Medical Services, has been shortlisted for the Lifetime Achievement award.
The Soldiering on Awards recognise the outstanding achievements of those who have served our country and the diverse people and groups who work together in support of the Armed Forces community.

Our Recovery College
Our Recovery College is the first in the UK designed specifically for veterans and their families. Veterans and family members with lived experience work with our recovery staff, medical professionals, and charity partners to co-produce and co-deliver our courses.
The team have worked together with colleagues from Hidden Wounds and Clinical Services to co-produce our courses. The Soldiering on Awards have recognised all of their efforts and collaboration in support of the Armed Forces community in shortlisting them for this award.
Ronnie Bouch-Brown, head of our Recovery College, said: "It means so much to be a Soldiering on Awards finalist. It's great to be recognised amongst the Armed Forces community for the work we are doing and acknowledged for how we are working together with multiple partners to deliver authentic and credible content that will help members of the Armed Forces community to live well after service. Being a Soldiering on Awards finalist makes us feel proud of our work."
Carol Betteridge
Carol said: "It is an honour to be selected as a finalist for the Lifetime Achievement Award for the Soldiering on Awards 2023 especially looking at the achievements of the other finalists. It is unfinished business for me to continue to support veterans and their families with lifelong injuries or illness, so I hope these awards help to highlight that important ongoing work of Help for Heroes and all veterans' charities."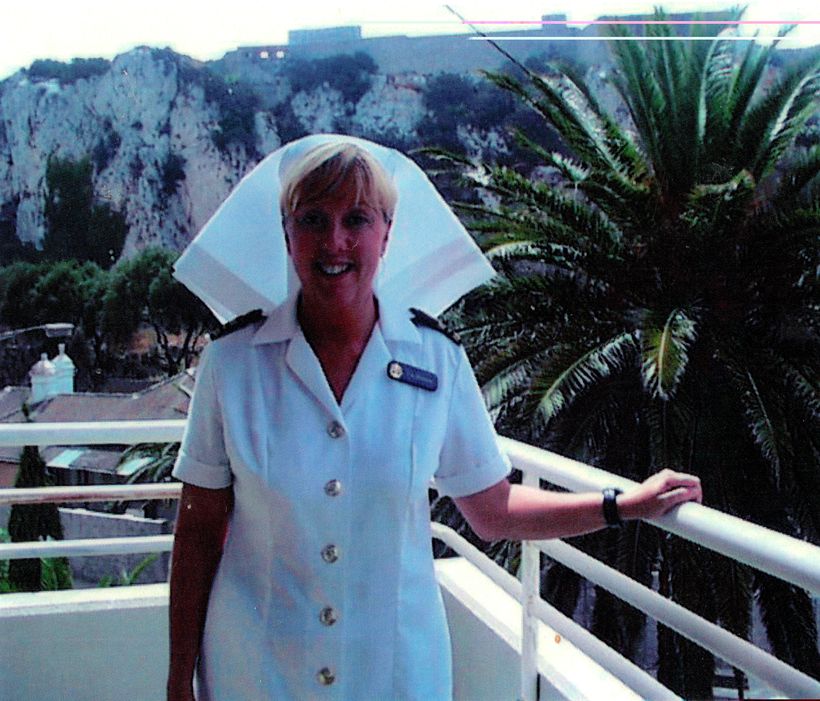 Carol joined the Charity in 2015 as our first Veterans Clinical Advisor. She has gone on to expand and lead our Clinical Services team who support veterans with their physical health and very seriously injured veterans.

Before joining the Charity, Carol served in the Royal Navy for 25 years, becoming the first female nurse to lead the hospital in Camp Bastion. This shortlisting is in recognition of her dedication and commitment to the thousands of injured servicemen and women she has helped.
Congratulations to all our colleagues who have been shortlisted for these two awards. The winners will be announced on 27 September in London.