The Help for Heroes choir performed recently in the Downing Street gardens at the National Armed Forces Day Reception hosted by Boris Johnson to thank members of the UK Armed Forces.
In total, 27 members of the choir, from right across the UK, were able to make the day and sang in the presence of the Prime Minister, the then Veterans Minister Leo Docherty, MPs, our CEO Mel Waters, and representatives of several UK Armed Forces charities.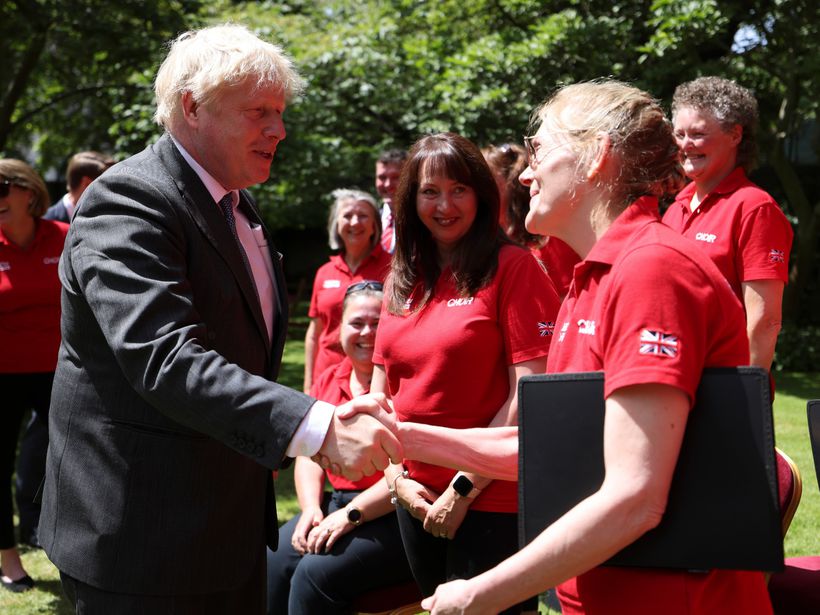 The Choir Lead, Caroline Rawlins, explained: "It was a great day for everybody and a real honour for us to be asked to perform. The PM gave a speech explaining what the Armed Forces means to him, before meeting all the choir members and exhorting them all to sing again.
"The choir remains a huge boon to its members and retains its original ethos. It is a community of like-minded people, a safe place full of understanding, support and, most importantly, friendship. It helps those who join to gain confidence, improve their self-esteem, feel part of a team again and get back out there to live fulfilling lives once more."
To find out how to join the choir, contact Caroline Rawlins