Strong
made
stronger
While it takes strength to serve in the Armed Forces, it takes a different kind of strength to live life beyond injury. It could be the strength to learn to walk again, or to ask for help after 15 years of suffering in silence.
Help for Heroes is the leading Armed Forces and veterans' charity in the UK. With your support, we can help our veterans and their families live well after service.
HELPING VETERANS, SERVICE PERSONNEL AND THEIR FAMILIES
How your support makes a real difference
---
Donate Today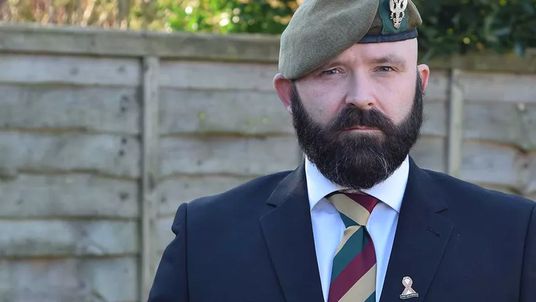 With your support, we can be here for wounded veterans and their families, helping them to recover from wounds both visible and hidden.
RUSSIA-UKRAINE CONFLICT
Our thoughts are with the people of Ukraine. These events will be affecting people in different ways, and our services are available to veterans and families in need of support. Our wellbeing advice is also available to help you look after yourself and each other.
Ask for help
Shop
All profits help us provide vital support for veterans and their families.